The properties of Settlers Hospitality are proud to honor United States service members with special offers and programs to commemorate Veterans Day. The Settlers Inn, Ledges Hotel, Silver Birches Resort and Hotel Anthracite will offer complimentary lodging to veterans on November 11. Reservations are required. Another Hawley resort, Tanglwood, will also offer complimentary rooms to veterans.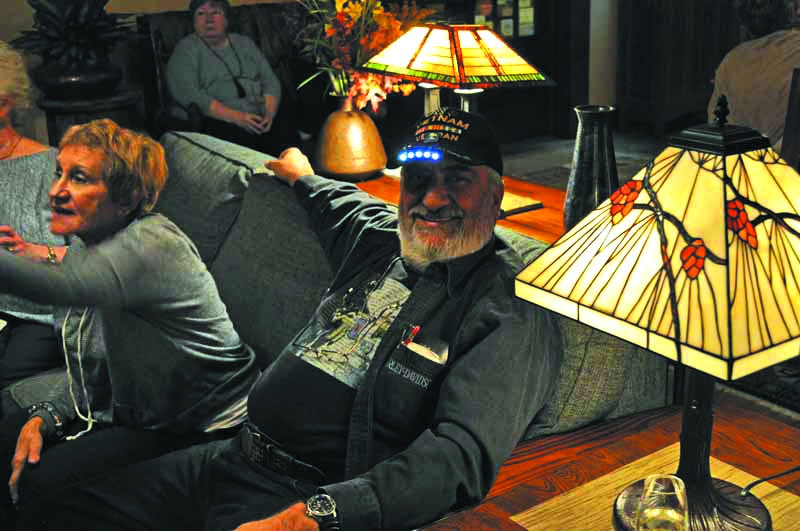 On November 12, Hotel Anthracite in Carbondale will host a Veterans Day breakfast, free to the public at 9 a.m., first come, first serve. In addition to a presentation by Camp Freedom, the program will feature Brigadier General Wilbur E. Wolf III as the keynote speaker. As director, Joint Staff- (PA) Joint Force Headquarters (JFHQ), Pennsylvania National Guard, General Wolf oversees the programs and operations for 19,000 members of the Pennsylvania National Guard. He also assists the adjutant general in coordinating the Department of Veterans Affairs, Facilities and Engineering and the Office of Administration. His other responsibilities include serving as Deputy Commanding General, Army National Guard, United States Army Intelligence Center of Excellence and Fort Huachuca, Arizona. In that role, General Wolf represents the equities of the National Guard in the Army intelligence community and the greater Department of Defense and Federal Intelligence Enterprise.
General Wolf is a distinguished military graduate of West Virginia University where he received a regular army commission in the aviation branch in 1985. In nine years of active duty, he served as a dual-rated army aviator (fixed and rotary wing) and dual-branch (aviation and military intelligence) qualified officer. He has held key command and staff assignments as an aviation, military intelligence and infantry officer including military intelligence battalion command and heavy brigade combat team command for the Rhode Island and Pennsylvania National Guard. His most recent assignment was assistant division commander- maneuver, 28th Infantry Division, Pennsylvania National Guard.
General Wolf has held numerous leadership posts at bases throughout the United States as well overseas in Germany and Bosnia. His many awards and decorations include the Meritorious Service Medal, Joint Service Commendation Medal, Pennsylvania Meritorious Service Medal, Pennsylvania Service Ribbon, Pennsylvania General Thomas J. Steward Medal, Commendations Medals from the Army and Air Force and an Army Achievement Medal. As a civilian, General Wolf is co-owner and senior partner with Aquila Strategy and Operations Group LLC, owner of Wolf Creek Associates Consulting and Director of Marketing for Acclaim Systems, Inc. Sponsorship opportunities are available for the Veterans Day breakfast. Contact 570-536-6020 or email csimpler@settlershospitality.com if interested.
At The Settlers Inn, guests can enjoy a wine and cheese fireside chat on Monday, November 11 from 4-6 p.m. The casual gathering will feature a guest speaker from Vetstock. The local non-profit works closely with The Settlers Inn as a partner in this event. Vetstock works to improve the lives of past and present members of the U.S. military and their families. The date also marks the opening of a special exhibit in The Undercroft Room at the inn. "The Art of Survival: The Vietnam War Through the Eyes of An Artist and Soldier- Joe Connor" features 36 hand drawn sketches. Connor was a resident of Milford, PA and Private First Class who served in the Vietnam War from 1966-1967. He volunteered for combat duty, was attached to the First Infantry Division and chronicled the images before him on his sketchpad. Connor stepped in to become the official combat photographer/journalist of his division when the previous person was killed in the line of duty. The images he captured highlighted the daily life of the soldier, battle scenes and the Vietnamese people. Connor's war photos and combat reports were published in military newspapers, civilian publications, military magazines and multiple history books on the Vietnam War. From the 200 plus sketches Connor made during his tour of duty, many were chosen for inclusion in the war collection of The National Archives in Washington D.C., while his photographs are part of the permanent archives of The Smithsonian Institution. Connor served with distinction, even earning the Bronze Star Medal for Valor awarded for his actions in ground operations against hostile forces. His call to public service continued after he left the military with numerous positions in municipal government that included a term as mayor of Stillwater, NJ. The public can view the exhibit at The Settlers Inn from November 8-12, 10 a.m.-8 p.m.
"We're honored to salute our military men and women with these programs and free lodging," said Justin Genzlinger, CEO/Owner of Settlers Hospitality. "We wanted to take this opportunity to thank them for their service and acknowledge their sacrifices in defense of our freedoms." For more information, visit SettlersHospitality.com
About Settlers Hospitality
Settlers Hospitality, boutique multi-concept hospitality in Hawley, PA, consists of The Settlers Inn, Ledges Hotel, Silver Birches Resort, Hotel Anthracite, Sayre Mansion, The Dock on Wallenpaupack, Glass- wine.bar.kitchen, Kol Steakhouse, Cocoon Coffeehouse and Bakery, Lake Region Fitness and Art on the edge. For more information, check out SettlersHospitality.com
November 2019 Issue