A Decade of Fundraising for critically ill children! PENNIES FROM HEAVEN Caleb's Foundation is celebrating 10 years of fundraising with the announcement of their 10th Tricky Tray basket raffle! The event will take place on Sunday April 28th from 12:00pm-2:30pm at The Dock on Wallenpaupack at Silver Birches Resort. Over 175 themed baskets valued at $100+ for every family member will be raffled off. Admission is free, cash bar available, door prizes & desserts will be given out and all ages are welcome! General tickets will be sold at $8 for 25, value packs for $50, and specialty baskets valued greater than $250 will be available for $1 and $5 per chance. Free raffle tickets will be given out to everyone who brings a full jar of pennies/change for Caleb's Wishing Well, or a brand new Crayola item that will be donated to the Children's Hospital of Philadelphia!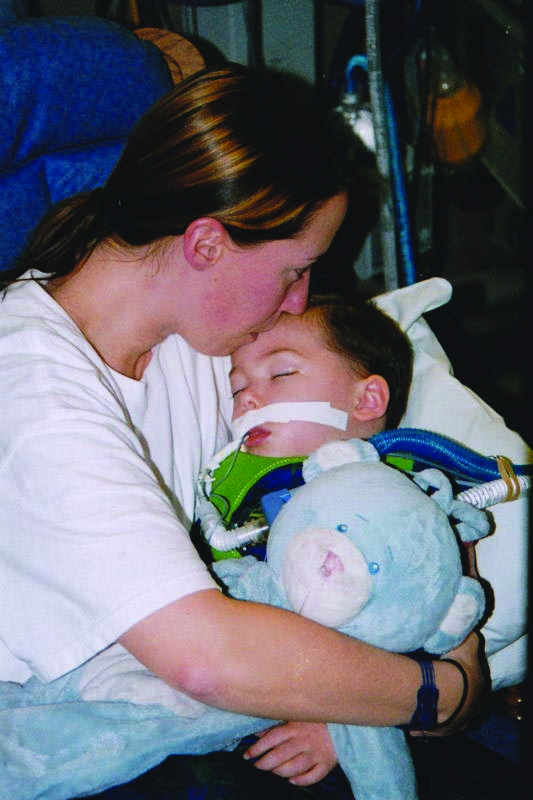 PENNIES FROM HEAVEN was started in loving memory of Caleb, an amazing little boy who brought love and laughter to everyone he met. He had a wonderful spirit and playful excitement for life. He found joy in simple things, such as empty Gatorade bottles, his mommy's guitar and his beloved stuffed animal, Mr Bear. Twelve years ago on February 25th 2007, Caleb was granted his angel wings just five days after being diagnosed with a malignant brain tumor. He was only 2 years old. His mother started this foundation because she believes this is the legacy Caleb was destined to leave behind.
"No parent should have to prioritize a payment or job before the care of their sick child"
is the motto the Foundation has lived by since day one. "Our mission has remained steadfast and that is to support parents in the care of their sick child by relieving the stress of financial burdens at home. We help by covering rent, mortgage, electric, medical bills, and more" said Caleb's mom, Nichole. Since May 2010, more than 650 families with a critically ill child have received financial assistance from Caleb's Pennies.
Due to outside support from many generous people and businesses, 98% of all donation money goes directly to families in need like Eleanor's family. Eleanor is a 3 month old diagnosed at birth with Hurler's syndrome, a rare life threatening genetic disorder. She is ready to receive a stem cell bone marrow transplant and will need to remain local for at least 100 days post-transplant. This will require her family to be displaced for a while since they live 4.5 hours from the hospital. (Gas bill paid). Kijuan is a 13 year old who was healthy up until August of 2018. He was diagnosed with Aplastic Anemia and has been admitted to the hospital numerous times since then. His medical team is in the planning stages of a bone marrow transplant, hoping that his transplant will take place in the spring. (Rent paid). Logan is a 1 year old who was transferred at birth to the NICU due to a prenatal diagnosis of a Congenital Diaphragmatic Hernia. He remains in critical condition months after his surgery due to severe pulmonary hypertension. Attempts have been made to move Logan to a hospital closer to home, but he is too fragile and no hospital will accept him. (Mortgage paid). Jayda is a 9 year old diagnosed with Acute Myeloid Leukemia. She underwent a bone marrow transplant just 5 weeks after diagnosis. Prior to hospitalization, Jayda was evaluated and treated at Cincinnati Children's Hospital, which is 8.5 hours from her home. For this reason, her family has been split up for months and there is no discharge date set for Jayda at this time. (Rent paid x2).
These are just a few of the families who have been financially assisted by Caleb's Pennies From Heaven. Last year's Tricky Tray event raised over $51,000, and with your help, they hope to top that total this year! Please visit www.calebspennies.org for more information or contact Nichole Granville at calebspennies18@gmail.com if you would like to make a monetary donation or become an event sponsor.
PENNIES FROM HEAVEN Caleb's Foundation, is a 501 (c) (3) charitable organization, contributions to which are tax deductible as permitted by law.