The Audubon Wildlife Art & Craft Festival has been bringing many of America's finest nature and wildlife artists and craftsmen, nationally acclaimed wildlife presenters, wildlife rehabilitation centers, and children's hands-on learning activities to Hawley every July for 35 years. Envisioned to bring awareness of the natural treasures in our area, the tireless efforts of its volunteers, as well as the collaborative efforts with its partners, have made this annual event one of the leaders in environmental education and awareness in the Pocono region today.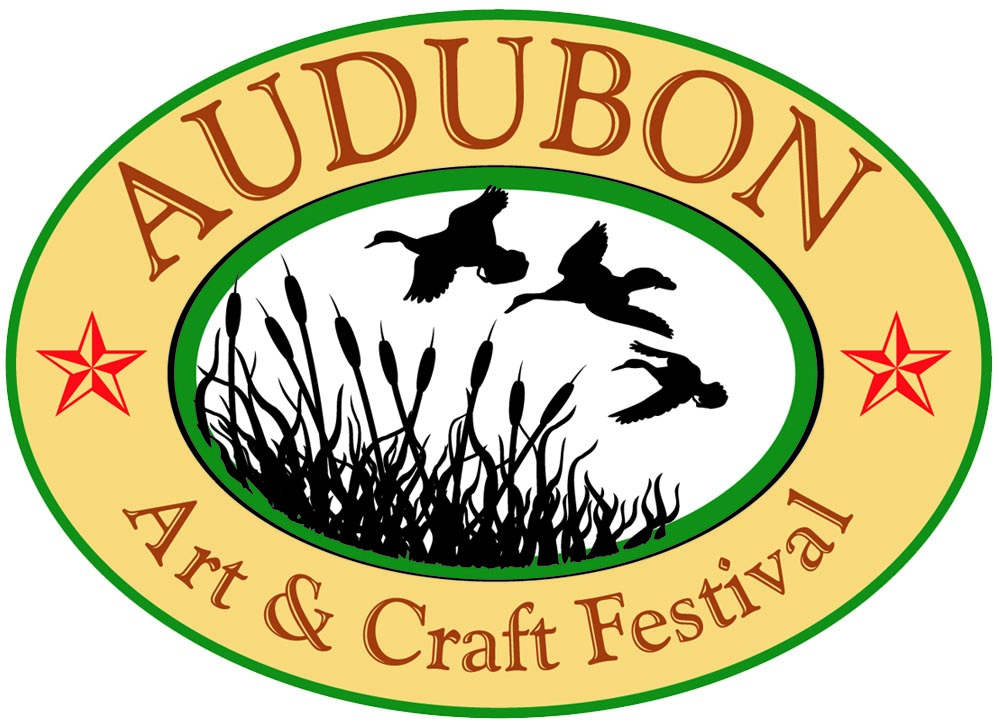 Designed originally to bring awareness of nature's wonders through art and close up encounters with our region's wildlife, its efforts are now being emulated across the country. Its reputation is such that now many of the top American nature artists are present year after year.
The festival has expanded to include many of the area's best craftsmen, encouraging demonstration and explanations about techniques, especially for children.
The real jewel of the event, however, is its wildlife and nature presentations. These exhibits and presentations have always been designed for kids, yet the audience is filled with fascinated adults as well. Through the years, children have been able to look eye to eye with some of North America's most unusual creatures, and have the animals look back… alive, curious, and…well fed.
Over the years many different animals have been featured up close and alive – black bears, cougars, eagles, hawks, owls, vultures and even the American condor have been visitors to the festival, not to mention all the opossums, skunks, raccoons, and the wide variety of snakes, turtles, frogs, and even strange insects. All these creatures have been accompanied by top experts from around the country, ready to answer any questions, and to show what it is like to live the life of these animals.
2019 is going to be no exception to this long history of eagerly awaited NEPA Audubon festivals. Among the 2019 festival highlights are hands-on presentations by the Pocono Wildlife Rehabilitation Center, a nationally recognized center for rehabilitation of injured local mountain wildlife. In addition will be Bill Streeter from the Delaware Valley Raptor Center, a nationally recognized expert on birds of prey. These are two of the Pocono Mountains' favorites for wildlife enthusiasts. Second Chance Wildlife Center will be presenting as well, with a variety of wild animals recovering so as to be released back in the wild. Additionally, there are presentations and exhibits by other environmental groups.
Sponsored by the Northeast Pennsylvania Audubon Society, the festival helps fund environmental scholarships and conservation programs for schools and community groups. Additionally, the NEPA Audubon Society maintains two wetlands in Wayne County.
The dates of the Audubon festival this year are July 20 & 21. The festival is held at the Wallenpaupack Area High School, an indoor, air conditioned facility, on Route 6 in Hawley, PA. Hours are 10 a.m. to 5 p.m. each day. Plenty of delicious food is available at the event. Admission is $5, and children under the age of 12 years admitted free.
WAYNE COUNTY FAIR
Nothing says summer quite like The Wayne County Fair. This year's fair takes place from August 2nd through 10th at the Wayne County Fair Grounds, on route 191 North in Honesdale PA.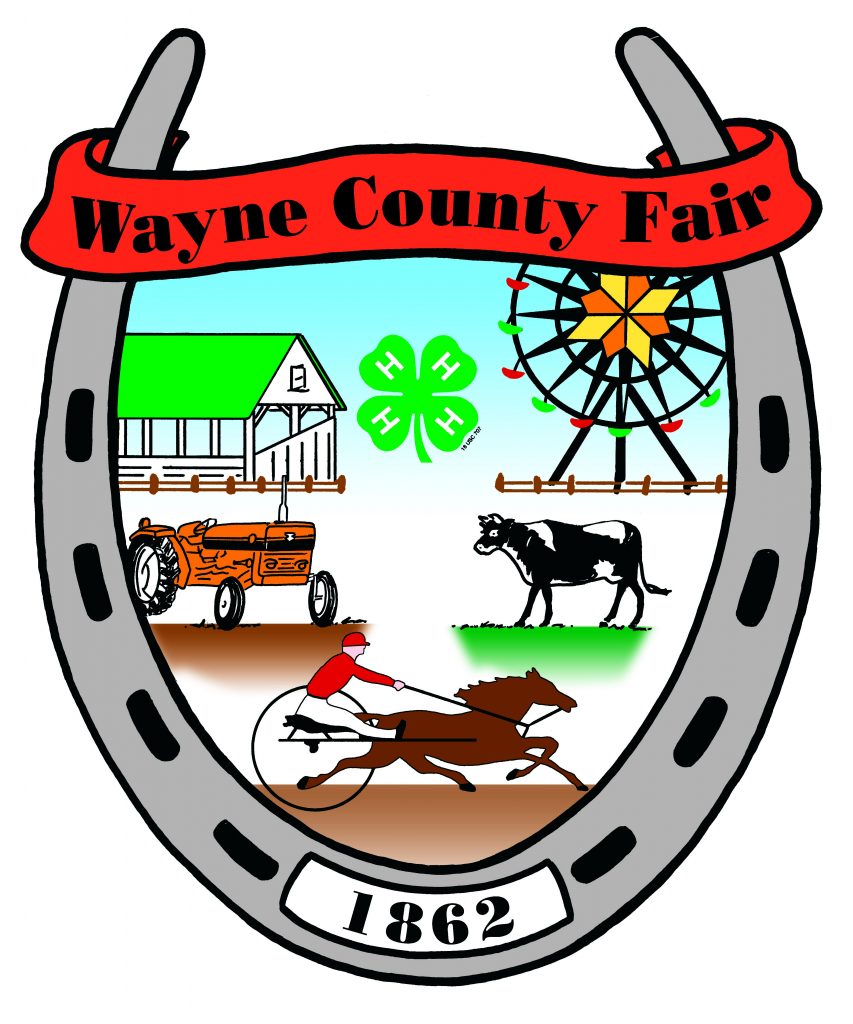 Going strong for 157 years, the fair encompasses all the best rides, one of a kind attractions, thrill shows, grand stand entertainment, games and food galore!
The Wayne County Fair also boasts a huge midway with over 26 big-time rides, kiddie rides, games and fair food! The midway is also filled with agriculture events like horse, tractor, and truck pulls, kids' pedal pulls and even a pony pull, plus 4-H club shows, animals all over the north end of the midway, and 4-H competitions.
The grandstand is always full with entertainment too…. monster trucks, car thrill shows, harness racing, fireworks and the popular demolition derby! There is live entertainment daily, and free grandstand shows that will have you dancing in the aisles, including an Eagles Tribute Band on August 3rd, and on Wednesday August 7th, Terry Lee Goffee, the world's greatest Johnny Cash experience.
The Wayne County Fair has brought back some entertainment favorites this year, like Dino Roar, the roaming T-Rex, the Black Cat Hell Drivers, Rosaire's Royal Racing Pigs and Toodles the Clown. And the fair is proud to be introducing some new excitement into their lineup with Brunon Blaszak's Royal Tigers Show, featuring both Bengal and Siberian tigers, Larry the Chain Saw Carver, and a mobile glass studio.
The Wayne County Fair is proud to offer a pay one price model of just $10 per person which includes admission, PARKING, all the rides, all day long, and most grandstand shows.
Senior Citizens Days are just $5.00 per person on Friday, August 2, 2019 and Wednesday, August 7, for those 62 years of age and over.
For more information visit waynecountyfair.com
HONESDALE'S HISTORIC SIDEWALK SALES & ARTISAN FAIR
Honesdale's merchants will hold Historic Sidewalk Sales & Artisan Fair starting with merchant & restaurant participation on Thursday, July 18 & Friday, July 19. On Saturday, July 20 and Sunday July 21, Artisan Vendors line the streets with their handmade food and crafts, sponsored by The Honesdale National Bank.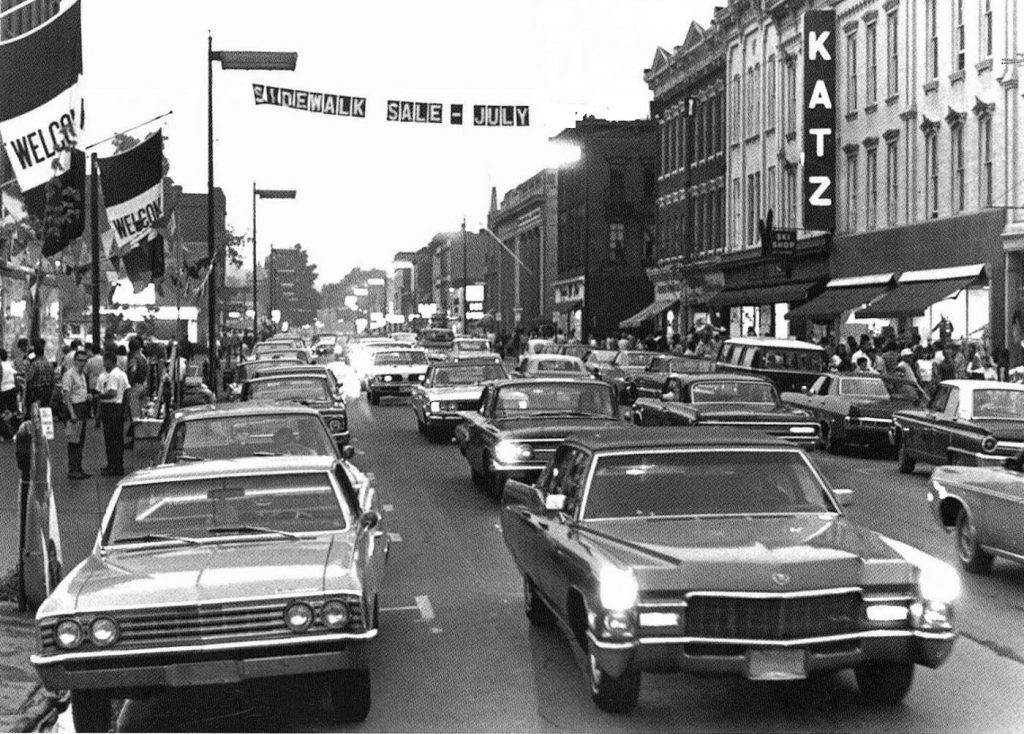 Thursday July 18, 2019 and Friday, July 19- Take two days to browse through the great variety of stores, learn about the wonderful local services, and dine at one of the many area restaurants and cafes. Honesdale has great shops on every block, so wear your walking shoes.
Thursday evening music will be featured in Central Park by Stanky and the Cadets starting at 6:30 p.m. Just some of the stores offering discounts are Antler Ridge Winery & BBQ, Ghiggeri's Fine Olive Oils and Balsamics, R3 Hardware, Wallflower, Finders Keepers, Arts for Him and Her, WeJo, Fins and Feathers and The Wayne County Library.
Saturday, July 20, 2019 and Sunday, July 21-
In addition to local merchant sales we will have vendors on our sidewalks with handmade soaps, jewelry, crocheted scarves and stained glass, plus chalk couture, all-natural bug sprays, honey and so much more. Saturday evening enjoy the Classic Car Show.
Throughout the entire four (4) days a Restaurant Crawl will be in progress. Participating restaurants will feature one or two appetizers at $5.00 or under for your enjoyment with a chance to win a raffle prize at every stop. Restaurant owners will be drawing winners on Sunday at the conclusion of the event.
We invite you to visit the past and enjoy the great exhibits at the Wayne County Historical Society, located at 810 Main Street. The Museum will be open Thursday, Friday and Saturday from 10:00 a.m. to 4:00 p.m. and on Sunday noon to 4:00 p.m.
Beat the heat and take a ride on one of the several trains scheduled for the 4-day event which includes Thursday at 10:00 a.m., Friday at 1:00 p.m. or 6:00 p.m. for the Ice Cream Express, Saturday 12:00 noon or 3:00 p.m. Sunday schedule 12:00 noon or 4:00 p.m. for the Dinner & Theatre ride.
SCRANTON JAZZ FESTIVAL
On August 2, 3, 4, 2019 the Scranton Jazz Festival will celebrate its 15th Anniversary at the historic Radisson Lackawanna Station Hotel and other venues in downtown Scranton with three world class artists as its headliners.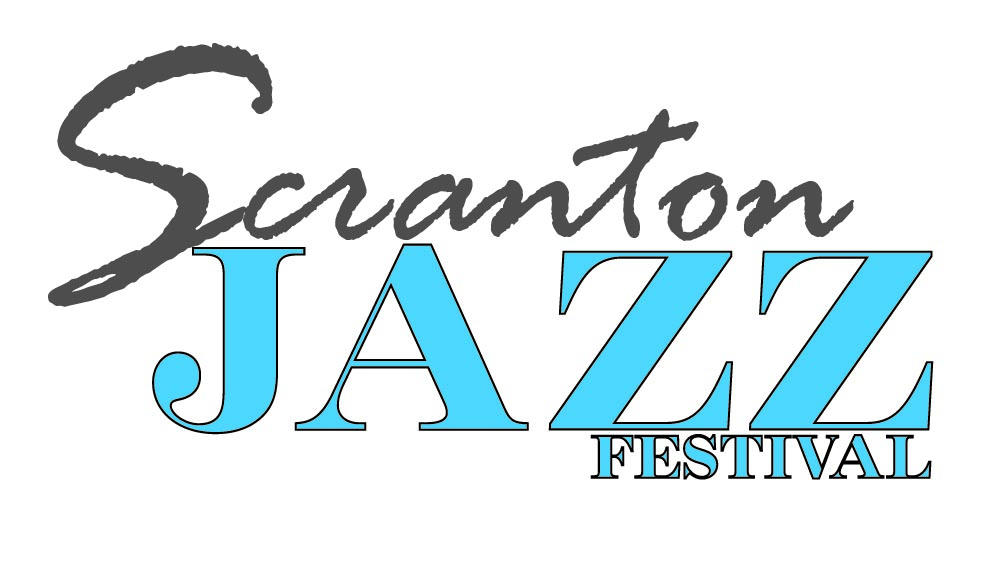 Living legend and four time Grammy nominee Freddy Cole, youngest brother of Nat "King" Cole, will perform with his band on Friday August 2, 2019.
Multi-award winning blues artist, Shemeikia Copeland, will take the stage with her highly acclaimed band on August 3, 2019.
Multi-Grammy winning trumpeter and composer, Randy Brecker, will be the guest artist with the Jazz Festival's 16 Piece Big Band on Sunday August 4, 2019.
Tickets will be on sale April 20, 2019. For tickets, schedules and other information please visit www.ScrantonJazzFestival.org or call 570.575.5282.
WALLY LAKE FEST
Ready to experience the festival on The Big Lake's 52 miles of shoreline? With events on and off the water, you're looking at a lot of ground to cover. Fortunately, celebrations are set in three main festival sections and free shuttles run to these locations on Saturday and Sunday.
Festival Sections
Wally Lake Fest venues are grouped by location. You'll find hot spots in Downtown Hawley, the North End and the Lake Region.
Downtown Hawley groups the northernmost businesses; those located along Route 6 in town. The Settlers Inn, Hawley Silk Mill, Cocoon Coffeehouse & Catering Company, Mill Market Bakery at the Hawley Silk Mill, Glass – Wine.Bar.Kitchen, Ritz Company Playhouse, and Penny Lane Candies & Candles are there.
North End venues are slightly south of Hawley, along the lake's eastern shore. Stick to Route 6 between 507 and 590. Points of interest there include Wallenpaupack Scenic Boat Tours, the Lake Wallenpaupack Visitors Center, Palmyra Township Public Beach on Lake Wallenpaupack and the Wallenpaupack Area High School.
The Lake Region begins beneath the North End and curves around the water to Lakeville. It's where you'll find waterfront businesses like Silver Birches Resort, Lighthouse Harbor Marina, The Dock on Wallenpaupack and The Boat House Restaurant. Lacawac Sanctuary, Dorflinger Glass Museum and the Lakeville Fire Company are also in this section.
To get the most out of a bash this big, you've got to plan in advance. Visit the Wally Lake Fest website or the Wally Lake Fest Facebook page to learn more about daily schedules, activity centers and places to stay.
Plus, pick up our August Issue for more on this great events