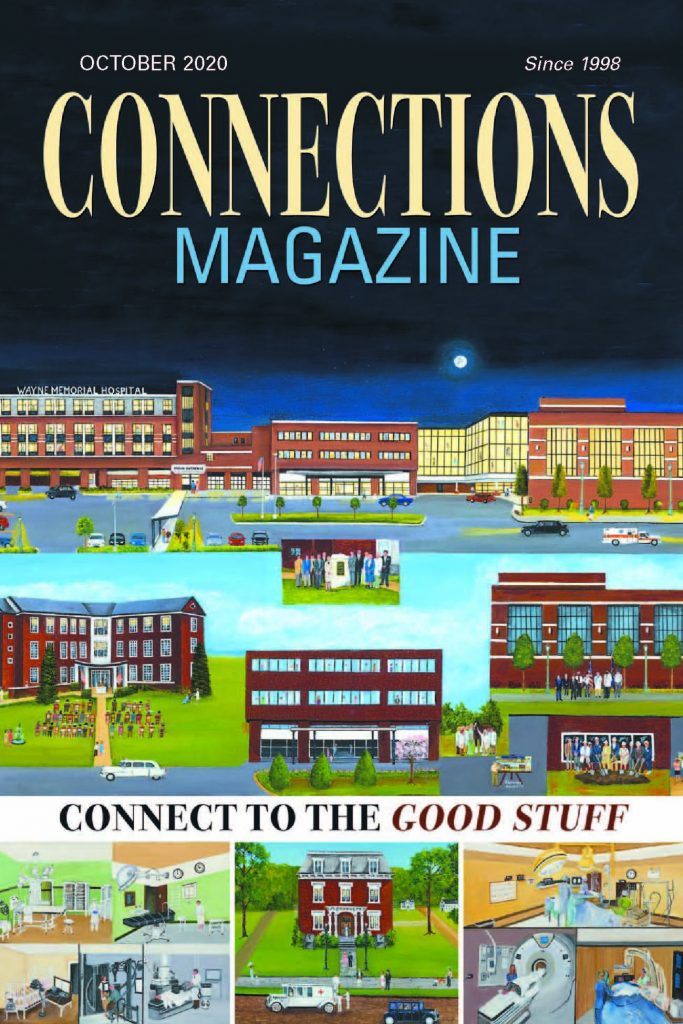 WORDS FROM THE TEAM

This month's cover is in honor of Wayne Memorial Hospital turning 100! On September 19th, 2020, Wayne Memorial Hospital honored its
heritage with the unveiling of a mural depicting the past 100 years in the hospital's history. In a brief ceremony—just ten days shy of the original dedication on September 29, 1920—approximately 40 invitees showed up to celebrate. Local artist Juan Espino chose hallmarks of the hospital's long colorful history, from its humble beginnings in an old mansion on Court Street to the construction of the new private-room patient tower in 2019 and the rededication of the hospital to all veterans in 2020.

The public is invited to view the mural in the new pedestrian concourse at any time, following COVID safety protocols of course— masking and social distancing.

We are thrilled to showcase this mural on our cover for our October Issue, full of amazing food and drink recipes sure to tempt your palate!
Happy Fall!
The CM Team
570.647.0085 | cmag@ptd.net
Be the CHANGE
that you wish to see
in the world.